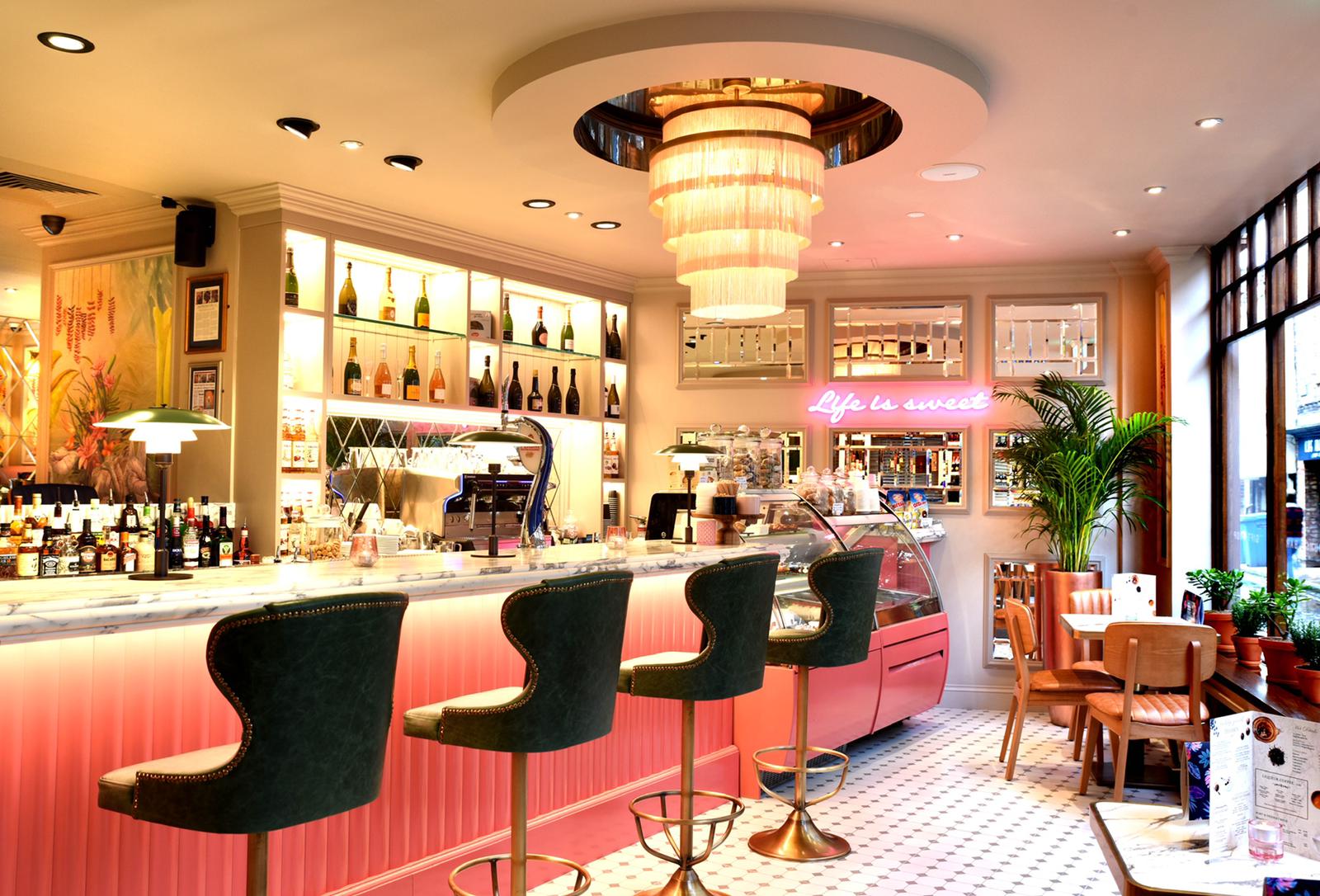 Frequently asked questions
Our friendly staff are always available in person, by phone or by email to answer any questions you may have. Before getting in touch, why not check out the frequent questions we often get asked.
If you cannot find what you're looking for, please click here for ways to contact us.
What are your opening hours?
Lucia York opens from 10am everyday for coffee, Italian pastries and cakes.
Lucia Beverley and Harrogate opens from 11am everyday for coffee and cake.
A La Carte food service is from midday till 10pm at all venues.
Lucia lounges and vintage champagne bars open from 12 noon till late.
Where are you located?
York Branch – We are just off Swinegate, through the large alleyway, opposite the Mulberry Bag Department store – (Grape lane) Swine gate East court. YO1 8AJ (13)

Beverley Branch – As you enter Beverley on the A1079, turn right to North Bar Within.

Harrogate Branch – We are close to the center, located at the top of Ripon Road, just past the Royal Hall, HG1 2SX.
How long can I stay at my table?
Please note that we operate a sitting policy based on your group size and would respectfully request that you arrive promptly to ensure you take full advantage of your time allocation.
What happens if I am running late?
Please try to arrive as close to your designated booking time as possible. We operate a 15-minute grace period. Please call us if you are running late. Unfortunately, in the event you do not contact us and arrive more than 15 minutes late we may assign your table to another party.
Is smoking and vaping permitted at your outside tables?
Unfortunately, we are a none smoking restaurant. Please ask a member of the team for designated smoking areas.
What is your dress code?
We operate a smart-casual dress code in all our venues. Fancy dress is not permitted.
It's my Birthday, what can you do for me?
Well, Happy Birthday! We're delighted that you've chosen Lucia to celebrate. Please add a note when booking or speak to one of our teams and we'll arrange a Birthday surprise.
Do your staff keep thier own service charge and gratuities?
All service charge is split fully between the teams that help prepare and serve your meal.
How can I buy a Gift Voucher?
You can purchase a voucher from any of our restaurants. Alternatively, apply online following the simple steps via our Gift Voucher page.
Where can I find allergen information?
All allergen information is available to view on our menu section or in any of our Restaurants, please just ask!
I have purchased a voucher and not received it. What should I do?
Please give us a call or contact us online – we keep proof of postage for all of our vouchers and will try our best to solve this issue the best we can.
Do you accept American Express?
Unfortunately we don't, we do however accept all other major credit and debit cards.